Recently I've been unable to run HDoujin Downloader. The below clip is a short recording of my task manager.
https://i.gyazo.com/4bc0fd85f65a717f7e2 ... 3ebe25.mp4
Three events are also created, see the screenshots for more information.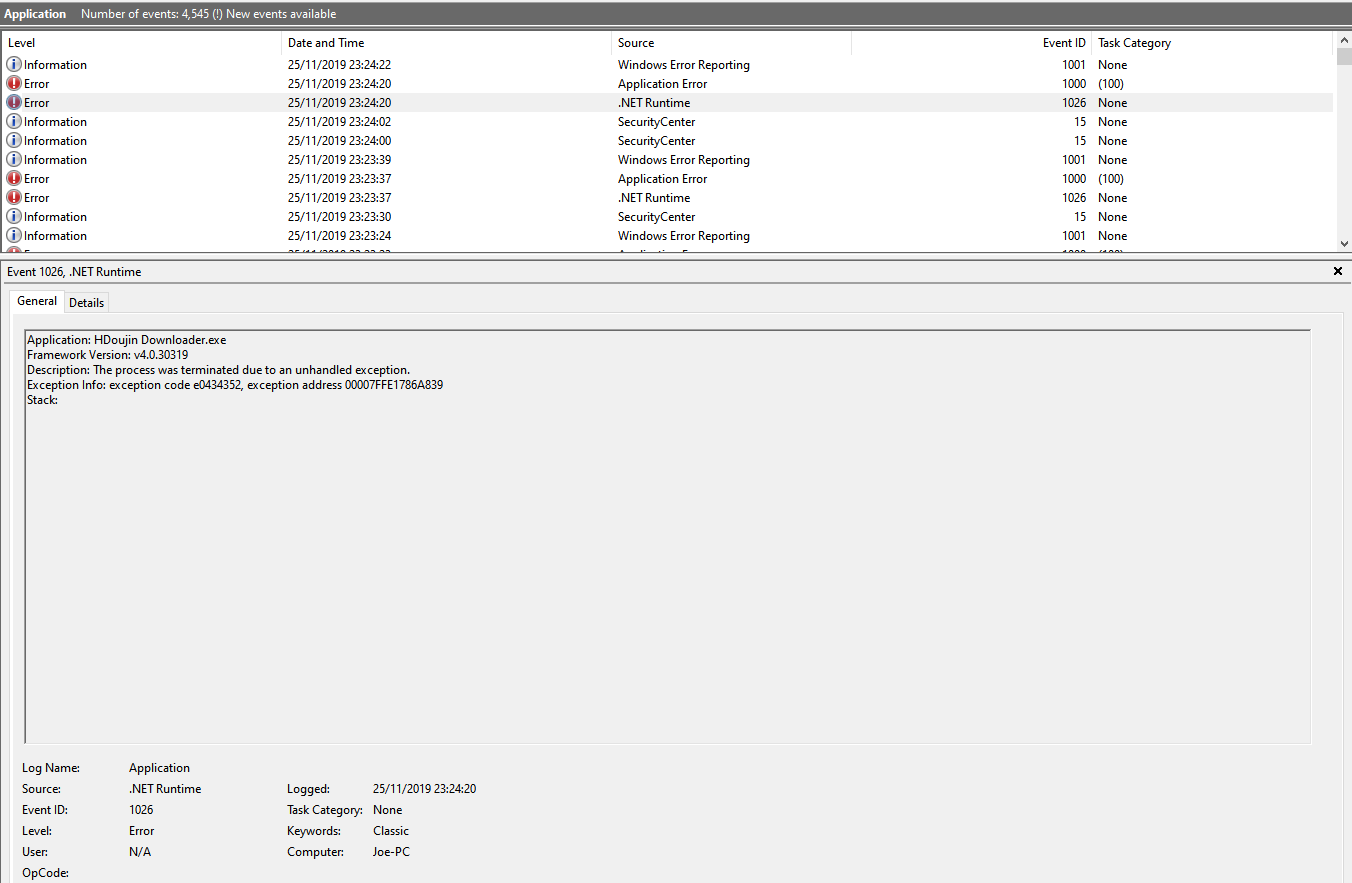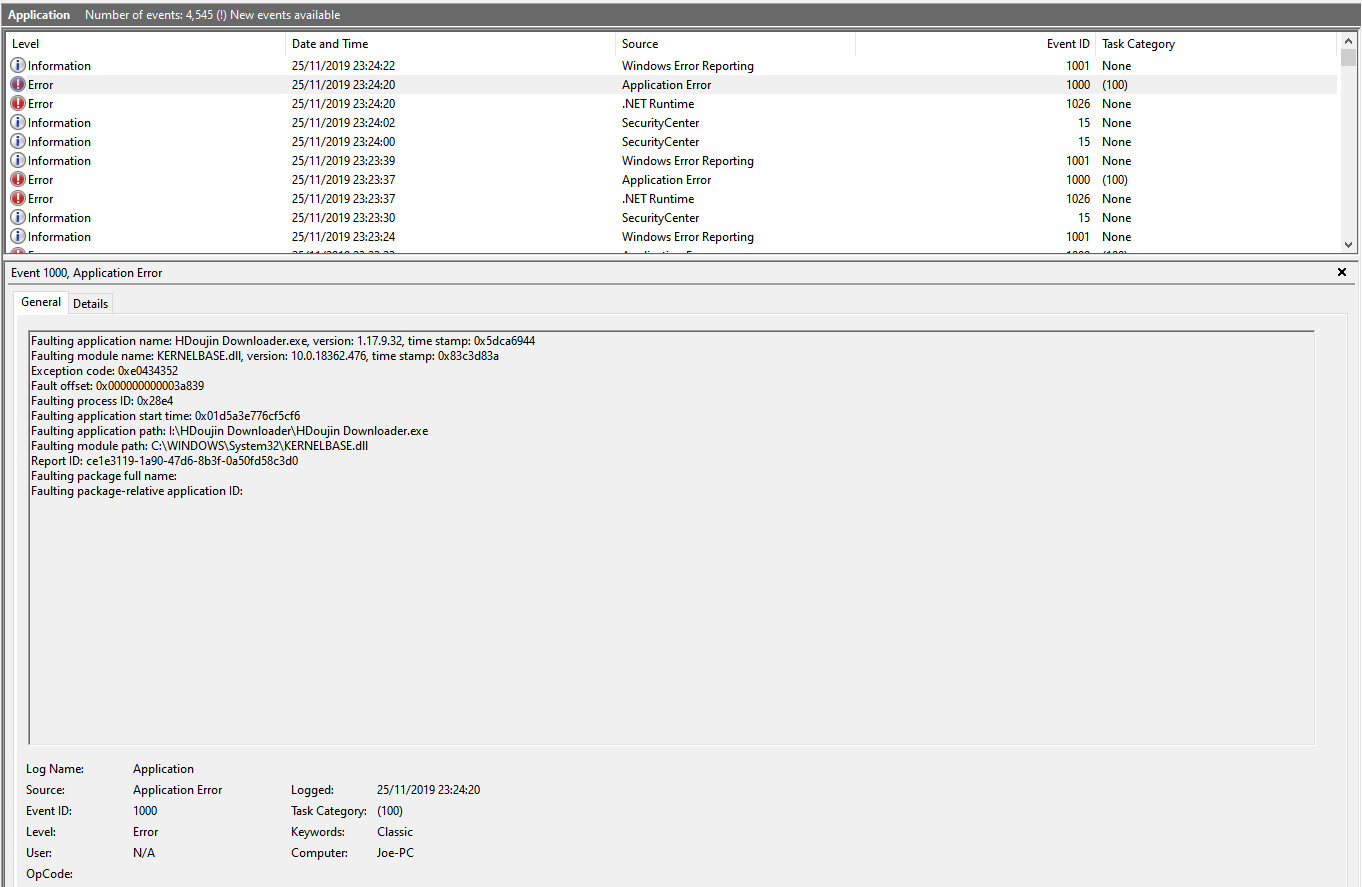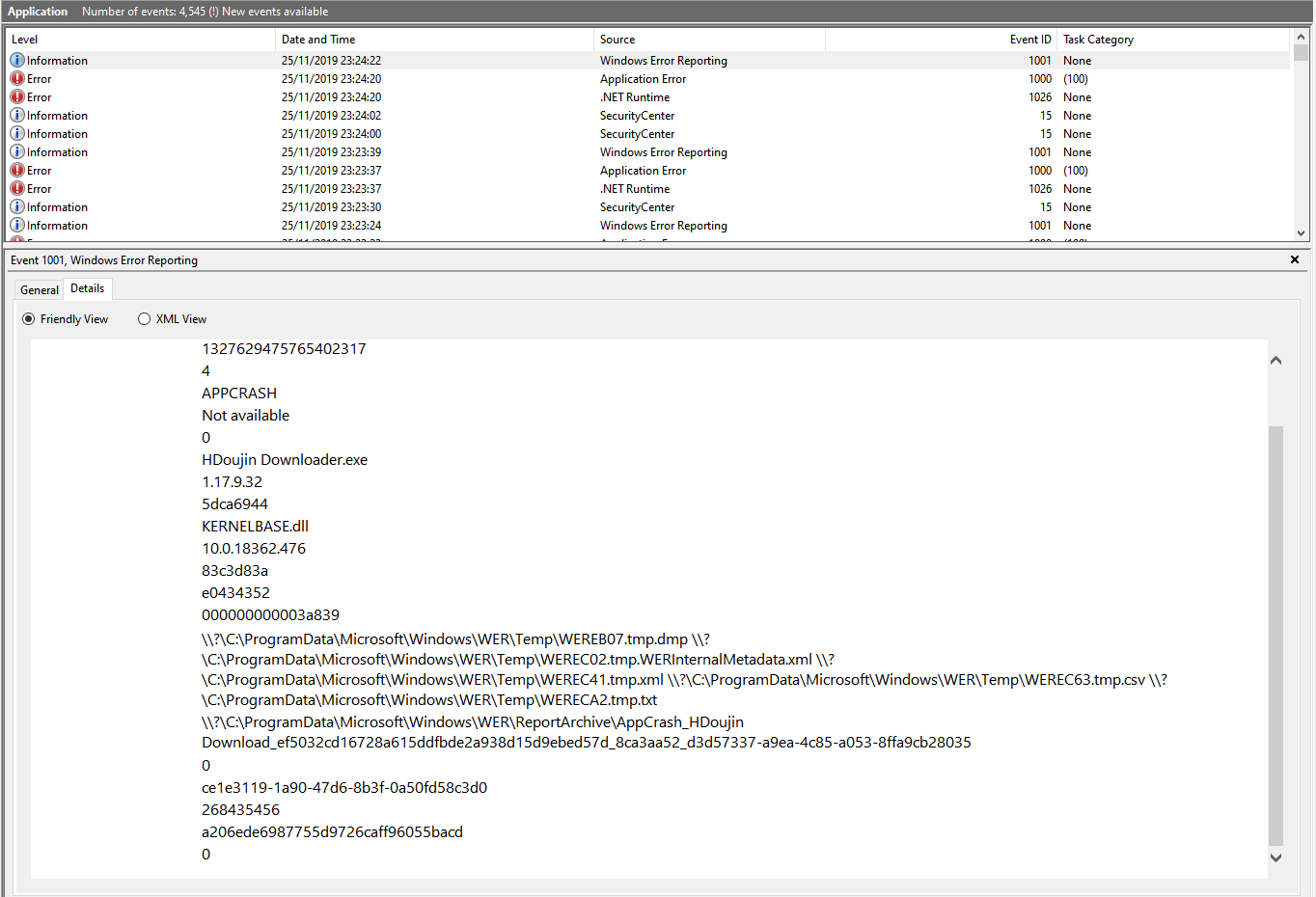 I've tried moving the folder containing the program and also redownloading hasn't made a difference. I don't understand what the error is so I don't know what to do in order to fix it.
Any help is appreciated, thanks.